Our vision
Xpedite IT Solutions is customer-centric by professionally undertaking our customers' requirements from start to end. We strive to be a strong team of hard working individuals with mutual respect towards each other.
Xpedite IT Solutions comes with more than 16 years of experience in the IT industry. We supply hardware from all major local and international manufacturers at competitive prices to Small and Medium Enterprises throughout South Africa. We aim to reduce red tape and get stock delivered with the quickest turn around time.
Brands we supply
Xpedite IT Solutions provides you with the widest range of products from all major local and international manufacturers.
Below are just a few of the brands we supply.
Contact us to place your order today.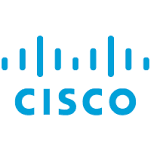 Our services
Printer Repairs
We offer offer repairs and maintenance of all makes of printer.
Cabling
We provide data, voice, fibre, electrical and wireless network installations.
Computer Repairs
Carry-in repairs of all makes of out-of-warranty computers and laptops.